Finding a good new hire is an art form in itself. If you have done it before, you probably have a system that works for you. If you have never done it before, or at least never hired a web developer, let us take you through a list of things you should be paying attention to in order to employ a top professional who will create an amazing website for you. It is never easy to look for talent when you are not in the same line of work as they are, but there are some basics that you can always be sure are important.
Is the portfolio any good?
After going through a bunch of CVs and shortlisting people, it is crucial to find interesting portfolios first. Of course, the problem is pretty much the same as the dating scene in your 30s – everyone good has already been taken. Still, let this not discourage you, once you've seen your candidates' previous work you will have a certain idea regarding their talent and what they have to offer. By comparing the work they have done before to what you are looking for you will see whether they fit your picture or not. They might even be good at other similar things that you are unaware of.
When in doubt, check references
Clearly one of the first things you did after shortlisting was to check their previous work, however, an even more important one is to check who they have worked for and what was their relationship with the employer. It is a wonder what can resurface once you have tried contacting one of the previous workplaces or clients. Both the wonderful and the terrible things, of course. Sometimes it makes you wonder whether you should have let someone else handle the IT recruitment for the web developer. Still, it needs to be done.
Ask about the relevant issues
If you yourself are not the tech-savvy type, let others ask the convoluted and technical questions. You be the voice of reason who is going to go after important practical information. Check when the said developer can start and how much time he expects he will need. Inquire about any support or maintenance he/she offers post-launch and whether this is included in the price or not. Make sure to find out whether the entirety of the work is going to be done by the web designer or there are plans that include outsourcing – you wouldn't want to be paying premium to receive subpar services, after all.
Think big, start small
Once you've settled on one or several ideal candidates, perhaps it is time to let them whet their appetite and take on a small-scale project, just to show off their skills. This way you can watch them work, see where they might cause problems for you and learn about them in a real situation, not just through the eyes and experiences of other people. You can measure their efficiency and see what the final product is like. Are they sloppy? Do they require a lot of feedback? Is there a problem with them working as a part of the team? These are all things that can be easily tested this way.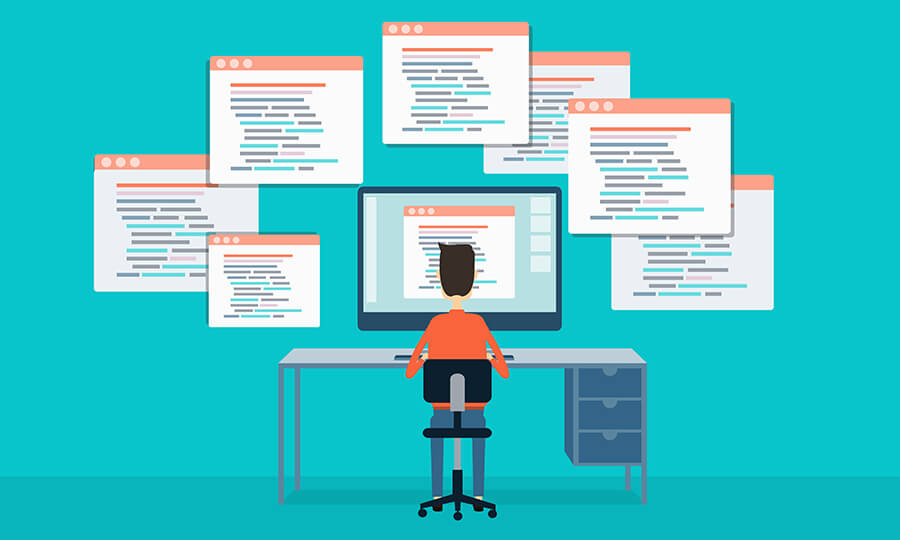 Budget like a boss
Web design is not exactly a cheap venture and this is something you have to worry about when hiring people. Of course, it depends on a lot of things, the design itself, the number of pages, any extra features that you might want to implement. Check with the designer from the get-go how much any of the things would cost. Create a budget for contingencies as well, look through the prices for the most expensive set-up, but choose one option and stick to it. If the web designer seems like he's trying to runaway with the budget on purpose – just look at your other options. This is why you've shortlisted several of them, right?
Ideally, this will help you find the web designer that is perfect for what you need. Once you find someone who fills these shoes and who is preferably a good fit for your team, you should be well on the way towards your goal. You probably already have a list of values you hold dear – if your new hire fits them as well as all of the above, you are set.